Water Damage and Mold Removal Carbondale
Dealing with a fungal infestation in your home is something you should never attempt to clean up on your own, instead call the mold removal Carbondale professionals at 911 Restoration of Marion and they will provide you with comprehensive services, such as:
Water damage restoration

Moisture extraction

Thorough drying techniques

Sanitization

Spore removal

Drywall replacement

Vapor Barriers

Air filters and purifiers

Mold testing

Cleanup services

Vacuuming
When you come across mold growing in your household it is important to act quickly, and in order to provide you with the most fast and efficient service possible, our water damage Carbondale pros stay available 24/7/365.
This around the clock accessibility makes it easy for homeowners to schedule an appointment to get our mold removal Carbondale team to your home at your earliest convenience. As soon as we arrive on the scene our IICRC certified mold removal Carbondale technicians will provide you with a free visual mold inspection, ensuring that everyone understands the the extent of the damage.
We are licensed, bonded and insured to implement top of the line services that deal with both mold removal and water damage removal, so call our mold removal Carbondale agents today.
We Will Keep You Protected When You Are Faced With A Mold Infestation
Our customers are always our main focus, and our water damage Carbondale workers will do whatever it takes to prove our dedication to you and your home, which includes keeping you safe at all costs.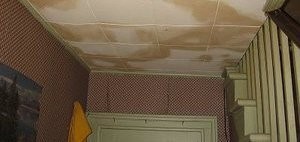 If homeowners inhale mold spores, then it may cause you to experience symptoms similar to allergies, and, in more severe cases, cause asthma and other respiratory issues.
We want to keep those living in your home protected from these health issues, so our mold removal Carbondale techs will always provide you with fast and efficient service.
Our water damage Carbondale experts use top of the line equipment, including professional grade sump pumps, wet vacs, air filters, and vapor barriers that help us get your home decontaminated in no time. So, call our mold removal Carbondale professionals when you want the best fungus eradication services in the industry today!
Customer Service Counts Most In The Midst Of A Water Damage Crisis
With so many years of experience in the field, we know that our water damage Carbondale specialists needs to take care of the customer on top of eradicating water damage and mold growth quickly.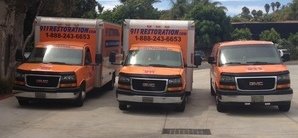 It doesn't matter what time you need us, our mold removal Carbondale agents aim to provide the highest level of customer service possible to help homeowners around the clock during these chaotic times.
Our water damage Carbondale staff just wants to make things as easy as they can, so when we arrive on the property, we take responsibility for aspect of the mold damage restoration job.
We will even help you with the financial side of things, including going over your insurance policy with you to see if mold is part of your coverage. If your policy will not pay for the services you need, you can rest assured that our water damage Carbondale operation will provide you with affordably priced services.
If your home is experiencing a fungus infestation, do not hesitate to contact our mold removal Carbondale technicians at 911 Restoration of Marion today, so we can get immediately started on giving you a fresh start.