Commercial Water Damage Restoration in Southern Illinois
When commercial property is damaged by water, fire or mold, it's more than an inconvenience. It is a loss of income and in some scenarios, can cause health issues. Whether a flooded basement or mold infestation has occurred, 911 Restoration of Southern Illinois' team of highly trained technicians can provide the manpower needed to restore your commercial property.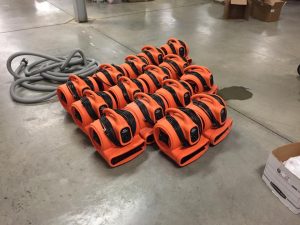 The highly trained Southern Illinois team will arrive onsite within 45 minutes of your emergency call. We offer immediate service in order to minimize damage caused to the commercial property. At 911 Restoration, we are dedicated to providing top quality commercial restoration services and getting your property to a fresh new start.
Our emergency commercial restoration services team is ready to respond at a moment's notice. Call 911 Restoration if you need commercial restoration for property damage caused by:
Wind

Heavy rains

Tornadoes

Freezing temperatures

Snow

Clogged pipes

Flooded toilet

Low humidity

Plus more
Your commercial property is important and should receive commercial restoration services in a timely manner. Call 911 Restoration of Southern Illinois for efficient, courteous service. Your property will receive the fresh start it needs and you will have peace of mind knowing the problem is in good hands.
Water Damage Clean Up Services 
Water damage can occur from plumbing issues, a broken appliance or a storm — all serious problems that deserve immediate attention. When water damage is left unattended to, it can lead to structural damage, mold growth and potentially become a fire hazard. The speed of water damage restoration services plays a key role in reducing loss during this time.
The highly trained crew at 911 Restoration of Southern Illinois can provide water damage services for any issue, including:
Water extraction in flooded basements

Restoration of pipe bursts

Carpet removal due to water damage

Mold cleanup in crawlspace

Water heater leaks

Sanitization from an overflowing toilet

Fire sprinkler repair
911 Restoration provides professional water damage restoration services to property owners around the Southern Illinois and St. Louis area. With state-of-the-art equipment, IICRC certified technicians and substantial experience in the commercial restoration industry; you can rest assured that your water damage restoration services will be completed with speed, ease and top quality.
Why Choose 911 Restoration of Southern Illinois for Commercial Restoration
Our commercial restoration services extend beyond water damage restoration. We also offer restoration for damage caused by fire, mold, smoke and natural disasters. Whether your commercial property is small or large, takes up an entire city block or is a small retail store, our team of highly trained technicians is ready to help.
Other emergency commercial restoration services include:
Mold decontamination

Mold inspection

Mold remediation

Mold removal

Fire cleanup

Fire damage restoration

Smoke removal

Disaster restoration

Wind damage restoration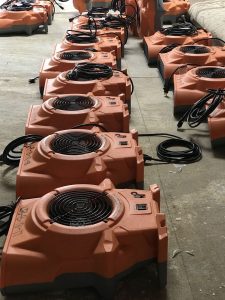 Get back to business as usual by calling 911 Restoration of Southern Illinois' 24/7 emergency commercial restoration response team. Our highly trained technicians will mitigate the damage and restore your property in no time – saving you time and money. When you choose 911 Restoration, you choose more than just a commercial restoration company. You choose a team of experts who care about you and will work to give your property a fresh new start.
Other benefits provided when you call our team for fire, mold or disaster restoration include:
A team of commercial restoration experts that truly care and understand your needs

Free visual inspection for property owners only

Emergency disaster restoration

Testing and evaluating structural damage

Emergency roof repair

Odor removal

Smoke removal, soot removal and ash removal

Direct insurance billing

Inventory listing and lost itemization

Packing and storing undamaged belongings

Cleaning of dishes, surfaces and furniture

Reconstruction and renovation that helps your home feel new again

Complete restoration of the property

Free insurance consultation

Structural drying and dehumidifying

Third-party laboratory mold testing
When the worst happens, every minute counts. Our team of highly trained technicians understands the pressure property owners face during a commercial damage emergency. We are here to get your business back up and running in as little time as possible, while providing commercial restoration services that ensure the job is done properly. You will receive personalized guidance throughout the entire restoration process and our team will always answer your call. 911 Restoration of Southern Illinois is ready to provide commercial restoration services 24/7, 365 days a year to restore your business and peace of mind.
Serving the communities of Eldorado, Harrisburg, Herrin, Ina, Johnston City, Logan, Marion, Mc Leansboro, Metropolis, Mount Vernon, Murphysboro, Sesser, West Frankfort and surrounding area.
Click here to close