Disaster Restoration in Marion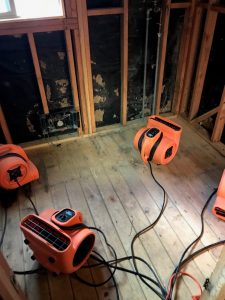 Southern Illinois experiences natural disasters and severe weather patterns throughout the year, putting properties and structures at risk of becoming affected by extensive water damage. Tropical cyclones, thunderstorms, and tornadoes are some of the main weather phenomena that occur in the region. The technicians at 911 Restoration of Southern Illinois are experts at administering emergency disaster restoration in Marion. Repair techs are available 24/7/365 to provide you with immediate help after a disaster occurs. They will respond immediately and arrive at your property within 45 minutes of receiving your call. 
With such a quick response time and year-round availability, customers can expect to receive the fast assistance needed to get your property back in shape in no time.
Customers can trust in our technicians' ability to handle any disaster. Whether you're amid issues from a tropical storm, damages from a fire, or a sewage overflow, we are capable of repairing the property in full.
911 Restoration of Southern Illinois employs IICRC certified technicians who have proved to the Institute of Inspection, Cleaning, and Restoration that they have reached the highest standards in the industry.
The entire water damage restoration company is licensed, bonded, and insured. This status ensures that every customer is wholly protected when they hire 911 Restoration.
Issues occurring from heavy storms and other disasters need immediate attention. With 911 Restoration of Southern Illinois on your side, you will get through the challenges a disaster may present and restore your property entirely.
911 Restoration of Southern Illinois is fully equipped to give you and your property a Fresh Start. So, call the restoration contractors you can trust to take care of you after a disaster occurs today!
Providing You With Complete Disaster Restoration After A Tornado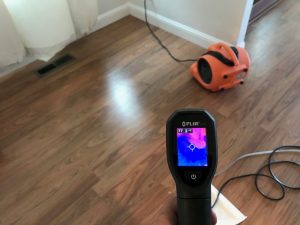 Illinois is more vulnerable to tornadoes than most of the country, with the state receiving more than 35 a year. When a tornado or tropical storm occurs, wind and water damage can drastically influence your home or business.
Through complete disaster restoration services, 911 Restoration of Southern Illinois will make sure that their technicians mitigate all of the problems caused by severe storm disaster.
Strong winds, squalls, and torrential rain can all lead to the destruction of property and water damage in Marion. These issues require the professional disaster restoration that our technicians are prepared to execute on a moment's notice.
Repair techs will use advanced water extraction and drying technology to address the flood damage. These techniques will remove water and moisture from your home or business.
Completely removing the moisture is crucial to not only repair your property but to prevent mold. Mold detection is especially necessary in Marion, where the humidity levels are quite high.
While conducting the flood repair services, technicians will check the premises for signs of mold and mildew. If they discover a mold infestation, they will promptly administer mold removal services along with the water cleanup.
If your property sustains any roof or siding damage during a tornado, the technicians will test and evaluate its structural integrity so they can make the proper repairs.
Call 911 Restoration of Southern Illinois to receive comprehensive disaster restoration from a team that cares and understands what you need to get through any storm.
Our Water Mitigation Company Will Guide You Through The Disaster Cleanup Process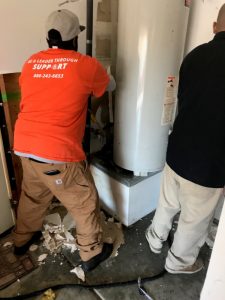 Whether you need us to fix water leaks in ceilings, flood damage, pipe bursts, sewage backups, or fire damage, you can count on our specialists to provide you with all the necessary repairs.
When you need the help of 911 Restoration of Southern Illinois, you can expect to receive the support of technicians that will work with only your absolute satisfaction in mind.
The repair techs can make any property look good as new after a disaster of any kind with quality restoration services administered promptly and efficiently.
Aside from our restoration services, you can also expect the staff at 911 Restoration to assist you in filing your insurance claim to get you the most affordable price. 
We offer free insurance consultations to all of our customers to help make this process go as smoothly as possible. By having a professional go over your insurance policy, you will determine the coverage you are entitled to receive.
Technicians on-site will also assist you with taking inventory of the damage to your property and belongings. You can then submit this list of your losses to your insurance provider.
When disaster strikes, 911 Restoration of Southern Illinois will be there for you, day or night. Call the restoration contractors that will turn your disaster into the Fresh Start you deserve today!
Serving the communities of Eldorado, Harrisburg, Herrin, Ina, Johnston City, Logan, Marion, Mc Leansboro, Metropolis, Mount Vernon, Murphysboro, Sesser, West Frankfort and surrounding area.