Water Damage Restoration Marion
Water damage Restoration from 911 Restoration Southern Illinois comes with something no other company can offer a fresh start attitude.
John Fowler and the water damage restoration Marion crew are always ready to respond to your emergency call and lead you through support.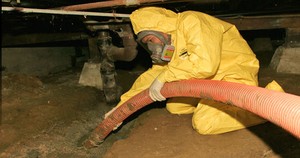 We understand the difficulties that parallel floods, so we support you in your time of need by filing your claim with the insurance company to reduce the hassle on you, treat you with respect throughout the process by remaining transparent in how we restore the property, and working with you to restore a home that was even better than the original.
Our goal is to return health and happiness to your abode and we do this by thoroughly eliminating the problem, from water damage restoration to reconstruction.
911 Restoration Southern Illinois is made up of natives that have grown accustom to the view of the St. Louis Arc just as much as they have come to understand the details of the disasters plaguing the area.
Did you know St. Louis has been affected by hurricanes? Do you know what to do in case of floods? What will the future hold for your property if other disasters visit the area? No matter what damages your home, call 911 Restoration for water damage restoration Marion Services.
Past Precipitation Plagues Properties
Illinois is no stranger to water damage. There have been a number of great disasters throughout history that turned the area from lush farmland and even an indomitable industrial district, into a marsh of rainwater.
The Great Mississippi Flood of 1927 and the 2011 Mississippi River Floods both rose from the same source and spread their negative influence across the planes of Marion County. In their wake, these disasters left fauna flooded, dwellings decimated, and offices obliterated.
Two hurricanes have made it as far inland as southern Illinois, Hurricane Lester and Hurricane Debra. Lester dropped nearly six inches of rain, requiring intensive water damage restoration.
911 Restoration Southern Illinois is familiar with the water damage of the past in the area, so we prepare for such a disaster to occur at any time. Call John Fowler for quick, effective water damage restoration.
More likely, especially more presently, 911 Restoration has seen pipe bursts from winter storms, namely the 2002 Central Plains Ice Storms and Early Winter 2006 North American Storm Complex.
While these were both phenomenon that presented a much larger significance than the common winters here in Marion County, they are representative of the destruction that a simple dip below 32 degrees Fahrenheit can entail.
If sewage backup or leaks take over your basement, call our water damage restoration Marion professionals for help because black water contains bacteria that lead to rashes upon skin contact. It is vital to rely on the professionals, such as John Fowler, to remedy such a mess.
Preparing Porous Parts Properly

Being ready for the troubles of potential disaster is important to keep your home up and sturdy for as long as possible, and avoiding the costs of home repair.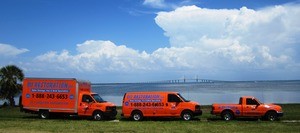 Always know what you are paying for from the insurance agency. Many policies for homeowner's insurance are restricted to specific kinds of water damage restoration, such as repairs on ruptured hoses or rain leaks. 911 Restoration suggests you add sewage back up and flood insurance policies.
There are simple ways to defend your home from disaster as well. If you simply clear the leaves from your gutters, you highly increase the chances of your building to survive a storm unscathed.
By leaving your heater on in the winter, you keep your plumbing above freezing temperatures, which is a popular cause of water damage. If you replace your appliances every decade, you secure your equipment from possible broken hoses and gray water leaks.
When all else fails and your home fills with water, remember to reach out to our water damage restoration Marion team with 911 Restoration Southern Illinois for the best water removal and support throughout the ordeal today!