Water Damage in Marion
Weather Alert: If you are experiencing pipe bursts from the cold weather, call us today for emergency assistance!
911 Restoration of Southern Illinois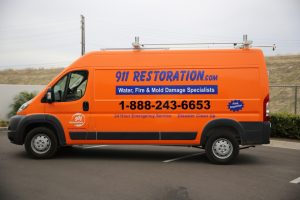 The need for emergency restoration can happen at any time for a property owner. From leaky appliance hoses to burst pipes the potential for water damage is high and requires professionals to properly handle your water restoration.
When it comes to eliminating the effects of any restoration scenario, people rely on 911 Restoration Southern Illinois owner John Fowler and his water damage techs to take care of them and their property correctly the first time.
At 911 Restoration of Southern Illinois, we offer a Fresh Start with our comprehensive selection of property damage restoration services, including but not limited to:
24/7/365 availability

Same-day service

45 minute response time
Whether you're a Southern Illinois homeowner or business owner, 911 Restoration of Southern Illinois is your Fresh Start! We'll communicate with you throughout the entire process, help answer questions related to insurance, and restore your property to its pre-damaged condition. One of our IICRC-certified teams is dispatched within 45 minutes of your call! Contact us today, and one of our friendly representatives will assist you in finding the nearest Southern Illinois location.
Service area map
Tabby Bourgoin
"I had 911restoration out to my house to take care of a mold problem I had. They were clean, friendly, and proffesional. They did the job well and got out fast. I was very satisfied and would recommend them to everyone. Thank you for doing such a good job."
Water Damage Restoration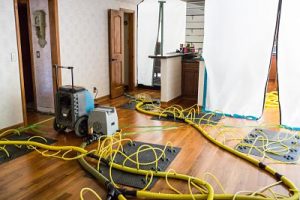 Water damage can look like many things. It can be a leak from a pipe behind the wall over time or it can be a flooded basement. Every situation is unique and requires a level of expertise that can't be beaten to have your water restoration done right the first time.
"Be it a pipe burst, water heater malfunction, toilet overflow, or whatever else goes wrong, we've seen and solved it all," John exclaims. "This is how we have become the go-to source for services in the area, and people trust us to take care of their home like we're family."
We know that besides prompt response times, only the latest equipment will get the job done. That's why we use state of the art water extractors and commercial dryers to ensure your property is dry as a bone before we're done. This ensures that a mold contamination is proactively stopped before it's allowed to grow.
If you have water damage, call 911 Restoration for superior water damage restoration services. We will take care of the water damage and make sure you're not at risk for mold growth. Get your Fresh Start today!
Frozen Pipe and Flooded Basement
With winter in full effect, a frozen pipe becomes all too common. This wouldn't be a big deal if not for the potential for that frozen pipe to become a burst pipe. Over time pressure builds from the lack of water flow, which causes the pipe to burst and generate instant flooding for your property.
A flooded basement or other areas of the property requires flood cleanup specialists like the ones at 911 Restoration. We will be there immediately after your call to begin the flood cleanup and take care of your water restoration. We know that immediate action is needed to protect against long-term damage and secondary damage such as mold growth.
If you are suffering from frozen pipe issues, call 911 Restoration today to get ahead of the problem. We'll make sure to remedy all property damage and get you set up with a Fresh Start before you can blink.
Sewage Backup Cleanup
Handling a sewage backup yourself is asking for health risks that you can't afford. Sewage is classified as a class 3 hazardous material due to the raw waste within the water.
"Sewage is dangerous stuff, and people should not attempt to remedy a backup situation on their own as they might be exposing themselves to a host of parasites and diseases that can potentially be lethal," John says. "That's why we don full-body hazmat suits to prevent any category three water from coming into contact with our sewage backup cleanup Marion technicians."
Sewage backups occur all the time, but one of the most common sources is the backflow valve in their home system. This can fail over time, which is why it's recommended to check it regularly to avoid the fallout from a sewage backup.
If you're suffering from a sewage backup, call the 911 Restoration promptly so that your sewage cleanup can get underway. With us, you'll get the Fresh Start you need before you know it.
Disaster Restoration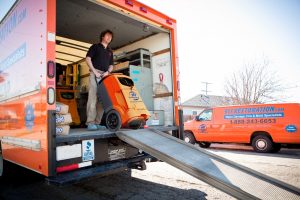 Disasters can happen anytime for a property owner. Whether it's a storm, flood, or fire the fact remains that they have a devastating impact on your property and belongings. That's why you need professionals who are fully trained and qualified to handle your disaster restoration to come out and assist you.
Taking charge in a disaster restoration event means more than just getting to the location of the trouble immediately, it also means having the skills and knowledge to tackle any kind of challenge that arises.
"We are totally mobilized with all of the right tools for any disaster restoration scenario," John says. "We can be anywhere with the latest and greatest tools for the job, and this gives us the ability to take care of people and their homes more efficiently, and that allows us to provide an incredible value for the high-quality services we offer."
If you're in the middle of fallout from a disaster, don't wait to call the 911 Restoration. They are fully trained and available 24/7/365 to handle all aspects of your disaster restoration from water damage to fire damage. Call today for your Fresh Start.
Fire and Smoke Damage Restoration
When it comes to the effects that fire and smoke damage can cause, the best solution is to utilize the experience and talent of restoration professionals like the ones at 911 Restoration of Southern Illinois.
In addition to the fire damage, property owners can expect to have water damage too due to the use of water to put the fire out. We understand the collective damage that fire can bring, which is why we make sure our IICRC-certified techs are fully trained to handle every aspect of your fire damage restoration.
If you have suffered from a fire, call the 911 Restoration for your fire damage restoration. We'll take care of everything from the water extraction to your insurance claim. Get the Fresh Start you need today!
Mold Removal
John and his IICRC-certified mold removal Marion crew have seen all conceivable forms of mold and fungus in their time in the field, and this level of experience and familiarity allows them to know precisely what to do when they take on new jobs.
"We've cataloged all forms of mold that exist in people's homes and businesses, and we know precisely how to kill each and every one of them so that they never return," John explains.
Because mold spores are constantly airborne they can take hold wherever there is a consistent amount of water to breed with. Mold spores love dark and damp places to form colonies and this is why people tend to find them after water incidents that they have attempted to remedy on their own.
If you suspect mold or notice a pungent and stale odor, then don't wait! Call 911 Restoration of Southern Illinois today for your Fresh Start.
Serving the communities of Eldorado, Harrisburg, Herrin, Ina, Johnston City, Logan, Marion, Mc Leansboro, Metropolis, Mount Vernon, Murphysboro, Sesser, West Frankfort and surrounding area.