Fire Damage Restoration in Marion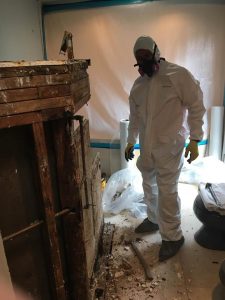 A fire can leave your home in ruin, but you can count on 911 Restoration of Southern Illinois to give you a Fresh Start with our complete fire damage restoration services.
Our fire damage specialists in Southern Illinois are available 24/7/365 to help you repair and restore your home no matter the time or day.
A damage caused by a disaster like a house fire needs to be dealt with as soon as possible in order for your home to get back to being safe and comfortable for you and your family.
That's why 911 Restoration has a fast response time of within 45 minutes that will make sure that any problems caused by fire damage are dealt with at the soonest.
When dealing fires, it's not just the initial damage that will cause problems. Once a fire is extinguished it can continue to cause harm in the form of ash, smoke, mold, and water damage. Our comprehensive fire damage repair and restoration services will take care of all issues caused by fire damage.
Complete Fire Damage Restoration That Will Give You A Fresh Start
911 Restoration's team has over 35 years of experience in dealing with disasters like fires. The moment that the fire department puts out the fire, our team know what to do in order to make your home look good as new; there's a lot of work that needs to be done.
To solve all of these concerns, 911 Restoration offers comprehensive fire damage restoration. To give your home a fresh start, you can expect us to do the following tasks:
Fire damage repair and restoration
Ash and smoke removal
Gray and black water extraction
Complete odor removal from your interiors
Odor removal for your clothes, textiles, and other belongings
Water damage repair and restoration
Mold decontamination
Storage services to protect any of your undamaged belongings
Complete property restoration
Because of the comprehensive services 911 Restoration of Southern Illinois can provide to take care of fire damage, we are your go-to company once the fire department clears your home for re-entry. With these services, you can expect your home to get back to shape in no time.
The Company That Can Provide You A Fresh Start After A Fire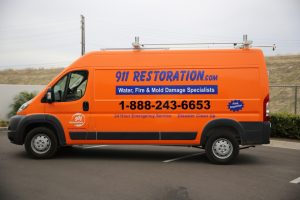 911 Restoration's IICRC certified technicians will make sure that any fire damaged section of your home is repaired and restored with only the utmost quality in mind.
We know that fires can be stressful situations to deal with, so to provide further assistance, 911 Restoration will also work with your insurance company to help you file your claim.
To get started, our team will provide you with a free inspection and estimate. Aside from the initial damage a fire causes, it leaves behind problems like ash, smoke, and water left over from extinguishing the fire.
Ash and smoke can leave a foul odor and can cause respiratory problems like coughing, allergies, and asthma. Left over water on the other hand, can lead to water damage and mold growth.
When you're in need of a fresh start after a fire, give our fire and smoke damage Marion team with 911 Restoration Southern Illinois a call today!