Sewage Backup Marion
You can expect 911 Restoration Southern Illinois to be available 24/7/365 to help you whenever the sewage backups strike. With almost four decades of experience under our belts, you can rest assured that you and your home will get a fresh start!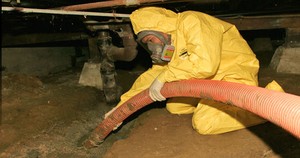 Sewage backups can cause flooding that will damage walls, floors, and carpets.
It also carries scores of bacteria that can cause a wide range of health conditions including skin irritation and gastro-intestinal problems.
Because of our quick response time, we can help you stop these issues from harming your home any further.
When you need the services of sewage backup Southern Illinois specialists, 911 Restoration is just a phone call away.
Because water emergencies like sewage backups can occur unexpectedly, you can expect our team to be there within 45 minutes of your call to help you handle the situation.
What You Can Do To Avoid Sewage Backups
911 Restoration wants to help you keep your home a safe and comfortable place for you and your family. Before we leave, we will provide you with some tips so you can prevent sewage backups in the future. Here's what you can do:
Never flush oil, grease, or hard paper down the toilet. These materials can cause clogging which can lead to toilet overflows.
Make sure that your sewage backup valve is in good shape. This can you prevent sewage water from flooding your home.
Regularly perform maintenance work on your plumbing. Doing so will help you detect leaks or cracks on pipes early on.
Check the toilet if it's sturdily fixed at the base.
Whenever something is wrong with the plumbing or when backup does happen, call 911 Restoration right away.
Whenever a sewage backup happens at home, you can always rely on 911 Restoration. We have the right equipment and techniques to get the job done, and our restorations will make sure that your home will get a fresh start.
Because we work with your convenience in mind, you can also count on us to work with your insurance company to help you file your claim.
Once the area has been cleared, our IICRC certified technicians can begin the restorations that will make the affected areas of your home look good as new.
What To Do When The Sewage Backs Up
Because of all the bacteria that sewage water carries, you should never attempt to clean the affected area. Instead, you can always turn to 911 Restoration for assistance.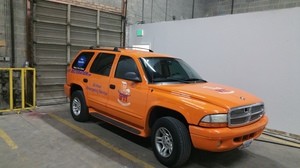 Our team will be wearing protective hazmat suits that will help us perform sewage backup cleanup safely. We also have advanced drying technology that will help us extract black water out of your home effectively.
Our team will even get to any hard to reach areas like crawlspaces. Another problem with sewage is that it's difficult to clean completely from hardwood surfaces.
.To decontaminate your home thoroughly, 911 Restoration will make use of industrial strength cleaning solutions that will kill bacteria without causing further damage to hardwood floors or walls.
Count on the licensed, insured, and bonded specialists from 911 Restoration Southern Illinois to take care of your sewage backup concerns. Give our sewage backup cleanup Marion team with 911 Restoration Southern Illinois a call today!