Sewage Backup Cleanup in Marion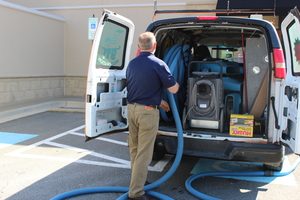 Handling a sewage backup doesn't have to be a nightmare. You can get professional help from a crew of IICRC sewage cleanup techs by contacting 911 Restoration of Southern Illinois today. Our techs can offer same day services within 45 minutes of an emergency call to property owners in Marion and Carbondale.
We believe that our clients deserve prompt help, any time of day. That's why we keep the phone lines open to take your calls 24/7/365. It doesn't matter if you experience a sewage water backup in the morning or in the dead of night, the pros at 911 Restoration of Southern Illinois can be there for you. Let us provide you with:
A Free Visual Consultation for Property Owners Only
Help with Immediate Sewage Water Removal
Pumps to Extract Water from a Flooded Basement or Crawlspace

Drying and Dehumidification for Sewage Water Damage

Disinfection Services and Commercial or Residential Sewage Water Cleanup
The pros at 911 Restoration of Southern Illinois have years of experience handling all types of sewage restoration. Make us your first call after you experience toilet water damage or more severe damage from a burst plumbing line.
You can get the assistance you deserve to totally repair and restore your property after a sewage disaster. As a water cleanup company, we can quickly erase excess moisture from your property while handing odor removal. Let us remove all signs that a sewage spill even occurred, so you can move forward with your life in Marion and Carbondale.
How Can a Professional Sewage Cleanup Company Help You?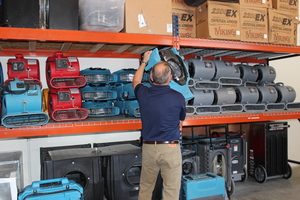 Sewage cleanup is best accomplished by professionals with years of training and the specialized equipment needed to handle raw sewage. Sewage can be dangerous to touch directly, and individuals who remove it must wear safety gear to protect their physical well-being.
Sewage water cleanup can be easier if you reach out to a professional sewage backup company that has safety gear along with professional-grade pumps, air movers, fans, and cleaning equipment. 911 Restoration of Southern Illinois can handle large and small sewage water backup events for our neighbors here in Marion and Carbondale.
Let us resolve any issues sewage water damage caused to your home or business. Removing sewage water quickly can limit the overall damage you experience, as water will seep deeper into your property and possessions the longer it is allowed to remain. We can extract sewage water today and take care of disposing in raw sewage in a safe way.
You can also rely on us to resolve the underlying issues that led to the sewage spill. Let us inspect your property. Many times, the causes of a sewage spill are clogs or blockages in your pipes. In other situations, heavy rains could cause your sewage system to back up, spilling sewage into your home or business here in Marion or Carbondale.
By working with a professional water cleanup company, you can increase the odds that you'll never have to deal with a sewage spill against. We can start working on your sewage restoration plan right now, giving you a Fresh Start after you experience toilet water damage.
Get Comprehensive Sewage Restoration Services in Marion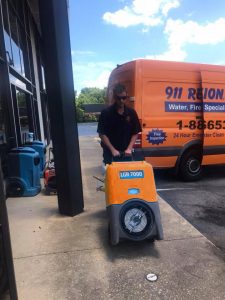 Property owners in Marion and Carbondale have enough to deal with. Adding damage caused by a raw sewage backup on top of your day-to-day concerns can lead to a situation that feels overwhelming. Fortunately, you can grab a lifeline to get your property back into perfect condition by calling the sewage cleanup techs at 911 Restoration of Southern Illinois today.
All techs are licensed, bonded, and insured to handle commercial and residential sewage backups. We understand the ins-and-outs of the sewage water cleanup process, and can take care of:
Pumping Sewage Out after It Floods into a Basement
Restoring Your Bathroom after You Experience Toilet Water Damage
Mitigating Sewage Water Damage from Burst Sewage Pipes

Removing Odors Caused by Sewage Water Backups

Inspecting Your Property for Mold after a Sewage Spill
Mold can grow quickly in damp areas, and the bacteria found in sewage can hasten the growth of this fungus. Part of the sewage restoration process can be checking your home or business for signs of mold growth and completely dehumidifying your property to lessen the odds that you will face a mold infestation.
You can get the immediate help you need to recover from a sewage spill in Marion and Carbondale by calling 911 Restoration of Southern Illinois today. Let our crew restore your property and give you back your peace of mind today.
Serving the communities of Eldorado, Harrisburg, Herrin, Ina, Johnston City, Logan, Marion, Mc Leansboro, Metropolis, Mount Vernon, Murphysboro, Sesser, West Frankfort and surrounding area.