Mold Removal West Frankfort
The mold removal West Frankfort crew at 911 Restoration of Marion is qualified to provide you with the most thorough and efficient mold, mildew and fungus cleanup services in the industry.
When you hire us to cleanup a mold infestation you can be sure that we will always implement comprehensive services, such as:
Water damage restoration

Moisture extraction

Thorough drying techniques

Sanitization

Spore removal

Drywall replacement

Vapor Barriers

Air filters and purifiers

Mold testing

Cleanup services

Vacuuming
When you discover mold growing in your home, our mold removal West Frankfort unit thinks it is important to treat that incident with a sense of urgency, even if it is not technically considered an emergency.
In order to assist you as quickly as possible, we are available 24/7/365 to take your calls and schedule an appointment to get to your home at your earliest convenience.
We want homeowners to completely trust that we will do whatever it takes to sanitize and deodorize your home, which is why our mold removal West Frankfort techs is IICRC certified.
This should give you peace of mind that we are the company for the job. So, call us today and we will conduct a free home inspection as soon as we arrive on the scene.
It Is Our Main Priority To Protect You From Mold Inhalation
Living with fungus can be harmful to the health of everyone living under the same roof with the substance, especially if it happens to be a variety of black mold.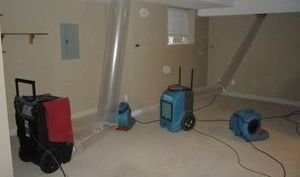 Even though mold can cause damage to the structure of the home and your personal items, our mold removal West Frankfort experts are even more concerned with the fact that inhaling mold can cause those to experience health issues.
Breathing in mold particles can cause you to come down with allergy-like symptoms and respiratory problems that include headaches, wheezing, coughing, sneezing and itchy eyes.
Our mold removal West Frankfort professionals know how to eradicate even the most extreme infestations, while containing the spores and keeping them from spreading throughout the other parts of the home.
Getting your home decontaminated and sanitized is our main goal, so call our mold removal West Frankfort team today, and we will go the extra mile for you today.
Along With Mold Removal Services, We Also Provide Excellent Customer Service
We understand the extent of the damage that a fungal infestation can cause, our mold removal West Frankfort technicians use the latest mold mitigation technology to expedite the process.

Our mold removal West Frankfort staff wants to be your one-stop-shop for all mold and fungus remediation services, which includes repairing any damage that has been caused by invasive water.
Once we have the mold under control, we will turn our focus to the homeowner, ensuring that they have access to around the clock customer service, because upholding your wellbeing is our main priority.
We make it a standard part of our practice to implement this type of attention to all of our customers, including staying accessible to answer any questions you may have about the process.
Once our mold removal West Frankfort agents at 911 Restoration of Marion are called to a job, we will take over everything, so call us today!