Water Damage Benton
Water damage can strike via a roof leak, sewage backup, or flood, but 911 Restoration Southern Illinois will be there to help deal with these issues.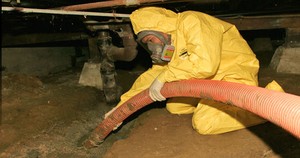 Our water damage Benton specialists want to provide you and your home with a fresh start through quality repair and restoration.
But rest assured, 911 Restoration is available 24/7/365 to provide you with the assistance you need on the day you need it.
Furthermore, when you call, you can expect our team to be there as soon as possible; we will be there within 45 minutes of your call.
We will be making use of advanced drying equipment and techniques, and our IICRC certified technicians can provide the highest level of water damage restoration that will give your home a fresh start!
How You Can Take An Active Role In Water Damage Prevention
911 Restoration is committed to providing you with all the help you need when it comes to protecting your home against water damage. Aside from the repairs and restorations that our team will be performing, you can also expect us to provide you with tips so that you can take an active role in protecting your home from water damage in the long run:
Check your roof and gutters on a regular basis – Leaves clogging the gutters can allow water to seep into your roof and foundation. Cleaning your gutters will allow to properly redirected away from your home. Checking the roof for signs of buckling, curling, or missing shingles will help you repair these issues right away which will reduce the chances of roof leaks from occurring.
Have the plumbing inspected – On a long enough period of time, your pipes will eventually wear down. It's a good idea to have the water lines inspected by professionals at least twice a year to check for any signs of leaks, cracks, or rust. This inspection will also help you detect any signs of mold growth in the areas of your home you don't usually see.
Be careful about what you flush down the toilet – Never flush grease, oil, or hard paper down the toilet. This will help prevent clogging. On your insurance policy, it's also a good idea to add sewage backups to your plan.
When you need a sewage backup, roof leak, or pipe burst taken care of, you know that 911 Restoration provides comprehensive services that will help get your home back in shape and provide you with tips to prevent future disasters.
What Water Emergencies Can We Handle
Water emergencies can may strike when you least expect it like in the dead of night or in the wee hours of the morning, and this is why we are always here for our clients day and night.
With over 35 years of experience under our belts, we've seen and dealt with all kinds of water disasters including:
Ceiling leaks and water stains
Pipe bursts and other plumbing concerns
Toilet overflows
Storm damage and flooding
Mold growth
Hose ruptures and leaks from water-based appliances.
No matter how bad the flooding or leak, 911 Restoration will make sure that the problem is taken care of.
Get a fresh start by giving our water damage Benton team with 911 Restoration a call for all of your home or office restoration and repair needs today!