Water Damage Carmi
If water penetrates your property and damages your possessions, you can depend on the water damage Carmi workers at 911 Restoration of Southern Illinois and you will get help within 45 minutes of calling our office.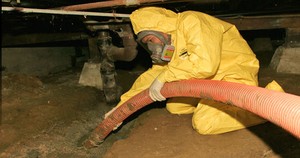 It doesn't matter what time you call us, we will always be there to pick up, because we keep our office available 24/7/365, enabling us to assist you any time, day or night.
Fix leaks immediately. Leaking roofs and cracks in the foundation will allow water to seep into your home. This can weaken the structure and cause mold growth.
Noticing wet spots on the ceiling or cracking before they get worse and repairing them as soon as possible is the best way to reduce the chances of flooding.
Call our Carmi flood damage restoration members and let us give you a free home inspection, and we will figure out the extent of the damage so we can get to work restoring your home right away.
Stop Water from Damaging Your Home During A Flood
Before the rainy season begins, our Carmi flood mitigation technicians want homeowners to take these the following steps to keep your home protected against the harmful effects of water:
Fix cracks in the foundation. Use a combination of mortar and masonry caulk or hydraulic cement. This expands and fills

the gaps completely, creating a more secure barrier. If you chose to only use mortar or cement it is more likely to crack later on down the line.

Keep gutters and drains clean. Keep your gutters and draining system clear of all debris so water is able to flow away from the home. You should also check the storm drains on your street, because if leaves and debris block them, it can cause water to overflow into your property.

Purchase an automatic sump pump. Sump pumps pump water out of your home as soon as they detect water building up in your household. These can be your best defense against a home flood. Make sure to use a battery-powered sump pumps, that way if the power goes out it will be unaffected.
Call the Carmi water emergency unit when you realize floodwaters are invading your property and we will do whatever we can to help by implementing same day services.
We Take Helping You Out Of A Water Damage Bind Seriously
When homeowners call us, our Carmi water cleanup agents recognize that they are in a very sensitive mindset and need to be handled with care.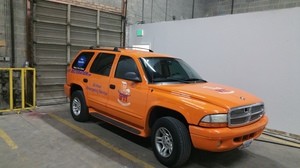 We respect the fact that you need help with all aspects of the flood damage mitigation process, including filing your insurance claim.
Our Carmi floodwater removal specialists will go as far as filing your claim for you, making sure your insurance company gets all the pertinent information needed to get you the maximum amount of coverage.
Purchase extra roof protection. You need to know when it is time to replace your roof and opt to spend the extra cash to install a rubber roof underlayment. This act as a waterproof barrier that lays underneath the roofing shingles and protects the roof from excessive water.
Call our water damage Carmi team with 911 Restoration Southern Illinois the moment you find water in your home and our extraction pros will be there, by your side, to walk you through the entire renovation procedure from start to finish today!