Water Damage Eldorado
When a heavy rain storm floods your household, you can rely on the water damage Eldorado staff at 911 Restoration of Southern Illinois to get to your property within 45 minutes of receiving your call.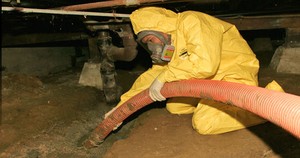 We stay open around the clock, available 24/7/365, including all holidays, to guarantee that you get the fast, efficient help that you deserve.
The water damage Eldorado experts also know that the most effective way to mitigate damages in these situations is to bring the right tools for the job from the start.
Our Eldorado flood damage eradication experts know how important it is to act fast when dealing with water to avoid both mold and structural damage.
Call our water damage Eldorado staff with 911 Restoration Southern Illinois and we will give you a free home inspection as soon as we get on the scene today!

Know The First Steps You Should Take After A Flood
When your home as been flooded it is important to know that you are going to need professional help restoring the property. This is not something you can do on your own, and the Eldorado water cleanup team is here to take over everything for you.
Find out if you are located in a disaster area- If your whole neighborhood was flooded due to extreme weather, then you may be left in a declared disaster area. If this is the care then you need to watch the media and contact officials to understand what is safe for you to undergo.

Remove the water- Once the Eldorado floodwater removal crew arrives he will go about extracting water from the premises with professional equipment. However, to make this easier, turn off your main water valve until we get on the scene, especially if you are dealing with any type of plumbing issue.

Eradicate mold- Mold and fungus can easily begin to grow after the spores have been subjected to water, so it is important to act fast to stop this. Our members will give you a free mold inspection when we arrive, but to take extra measures, you can open windows, open doors and remove any wet items that are safe to touch (such as soaked clothing and rugs).

Secure the premises- If there is damage that is of immediate harm to you, then try your best to appropriately fix it until we arrive, so you and your family stays safe. If there are broken windows then boarding them up to prevent shards of glass from coming inside is helpful. You can also put down tarps on areas you need to walk through but do not wish to touch the water.
Even though once we arrive we will conduct all the necessary remediation steps, it is necessary for homeowners to understand what small steps they should take in meantime while they are waiting for us to arrive.
We Will Make Sure To Take Care Of Everything After The Flood
Customer service is extremely important to us, so when you call us while simultaneously dealing with floodwaters invading your home, we want to be there for you immediately.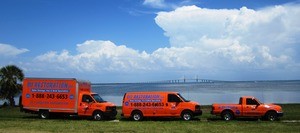 When you need quick help in a water disaster, call the IICRC certified Eldorado water extraction staff and we will help you today.
We have service agents that are available around the clock to take calls and answer questions, so you can feel comfortable calling us at any time.
If you need help filing your insurance claim we will do it all for you. With so many years of experience in the filed our Eldorado flood mitigation specialists know exactly what information your provider needs to cover your damage.
Call our water damage Eldorado team with 911 Restoration Southern Illinois and we will fight to get you the best, affordable water damage remediation services available in your area today!