Water Damage Harrisburg
911 Restoration Southern Illinois believes in the fresh start. That is the promise that everything is going to get better, quickly. Your peace of mind is only secure once you see the negative as a positive.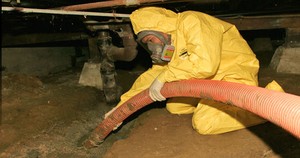 A home accident like a roof leak does not have to impair your standard as living, as it becomes the opportunity to craft the home you deserve.
The manner in which we guarantee that things will get better comes in the detail of the work and the level of premium care you receive. For example:
Technicians available 24/7/365 
Same-day service availability.
Respond within 45 minutes
IICRC certified technicians
The water damage Harrisburg team is licensed, bonded, and insured, so trust us from the initial free water damage estimage to when the space is bone-dry.
Roof Repair from Snow or Rain
911 Restoration Southern Illinois can do much more than roof repair, but we would like to take the time to elaborate on how catered our solutions are by elaborating on this one type of damage, which we see a lot.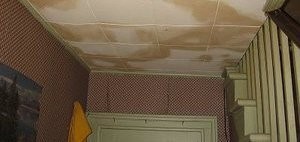 Each snow flake, in its sublime idiosyncratic shape, falls on the earth, blending with the billion others.
And in the vast expanse of space, in which your roof lays like a rectangle from above, millions of them compact together. One after another, they add to the weight on your roof. Until, it buckles.
This is known as roof sagging, and when it occurs it will allow moisture to split into your insulation and soak it. Which is what happened to a homeowner in the Harrisburg area. He called us after noticing it.
We made it out there, fast. The team was able to remove the snow pact with pure rout elbow grease. After that we needed to dry the attic and insulation.
Water that is allowed to pool can quickly eat away at the structural support parts of the home, which could have meant further damage. Which is something we did not want to happen.
We used dehumidifiers and blowers, which had it dried out in about 3 days. It was the type of solution that the homeowner needed in an emergency.
Call the water damage Harrisburg team at 911 Restoration for the same type of solution you require.
Mold Decontamination and More
The water damage Harrisburg team is a full service crew that will take care of you in regards to anything pertaining to home disaster. One of the effects of excessive moisture is a mold infestation. One of the main causes of this is due to water, but in Harrisburg there is a high level of humidity.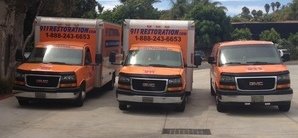 With levels of the humidity being at almost 90% in the summer, this is the time when untreated water damage will cause an exacerbation of any trapped water.
See, as the temperature and humidity increase, it excites the air molecules. Thus increasing evaporation of any stagnating water, and the mold spores in the air will travel faster. For the homeowners it means headaches and unwanted odors are thrust upon them.
Fret not; however, as 911 Restoration Southern Illinois is here with the solutions you need. Our decontamination and mold removal team know how to operate the most sophisticated equipment needed for utter mold removal.
From HVAC systems that filter the air out to eco-friendly sanitizing sprays the curb future needs of restoration, things will be made better than they were, fast.
For a dependable fresh start, that you deserve, call our water damage Harrisburg team with 911 Restoration Southern Illinois for all the best services in the industry today!