Water Damage Johnston City
If you are a homeowners and you notice that water has begun to leak into your property, you can call the water damage Johnston City pros at 911 Restoration of Southern Illinois and they will be at your home within 45 minutes to begin renovations.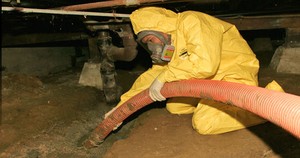 We understand how important it is for Johnston City water disaster crews to get to the damage site quickly, so we always keep our office available 24/7/365, which enables us to send you help no matter what time you call.
When it comes to mitigating flood damage, we know it is crucial to extract the water immediately, so we always offer same day services for all water-related issues.
Our water damage Johnston City team knows that the best way to mitigate the loss in these situations is to show up fast with the perfect tools for the job.
If you are a homeowners that needs help getting unwanted water out of your household, call the Johnston City flood mitigation professionals today, and we will get started with a free home inspection.
What to Do in the First 24 Hours After a Flood
The longer the water sits in your home, the more damage it can create on both your home and the items inside. The Johnston City leak repair team know how to stop the influx of water, extract moisture and make all necessary repairs.
This process can go a lot smoother and quicker if the homeowner knows how to react in the very beginning stages of a flood. Below are some steps that you can take that will let the Johnston City water emergency staff better restore your home.
Document everything- Take photos of all the damage. Not only is this helpful for the repair workers, but it will come in handy when you need to report your claim to your insurance company.

Stay healthy- If you absolutely must come into physical contact with the water, make sure to wear rubber gloves, rain boots, and even waders if necessary. Do not let the water come into contact with your skin. Also, throw out any food that was affected by the water intrusion.

Get in contact with your insurance provider- After you contact our Johnston City flood damage restoration techs, it is then time to call your insurance company and notify them of the issue. Getting your claim started quickly is imperative to proper coverage.
The IICRC certified Johnston City water cleanup operation will be able to assist you with all these steps and more, so call us today and we will make sure you get the help you need.
Caring For You After The Flood Is Our Job
Not only do we restore your home and make sure it is looking brand new, but we also make a special effort to constantly check in with the homeowner to ensure that his or her wellbeing is in tact throughout the entire process.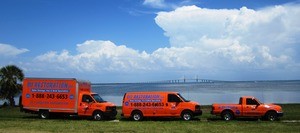 We know how overwhelming dealing with a major leak can be, so we want to be there for you to make this whole thing as easy as possible.
Do all you can to keep away from coming into contact with the flooded area. The water may be carrying toxins, it could be contaminated or there may be electrical issues that could shock you. Turn off the power and your main water valve to stay safe until we arrive.
If you need us to file your insurance claim for you, we will do that. If you want help packing up your possessions and moving them into storage, we will do that too.
Our water damage Johnston City experts with 911 Restoration Southern Illinois are here to serve you, so call us and we will give you the fresh start you deserve today!