Water Damage Lyndon
Water damage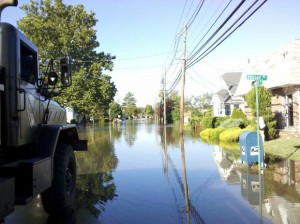 affects even homeowners in small communities and can cause all sorts of destruction and losses once porous materials get soaked with unwanted water, so if you have a current emergency and need the best, fastest restoration assistance in the business immediately call our water damage Marion team at 911 Restoration for same-day service from our water damage Lyndon crew. When it comes to responding quickly to emergencies and eliminating water damage before escalations occur, our company is truly the best in the industry. Our 45-minute response time means that the minute you call us, a water damage Lyndon specialist will be on the way to your residence ready to help you as soon we arrive. Our water damage restoration services are second to none, so call us today for:
Roof leaks
Frozen pipes
Pipe bursts
Toilet overflow
Flooded basements
Water heater leaks
Plumbing issues
Any of these common problems is something our water damage Lyndon team can handle 24/7, so call us immediately if you need restoration work in your home. Even if you have water damage that has been neglected and you now smell mold, we can help. Standing water that isn't addressed right away can facilitate bacteria growth, which constitutes category 3 water. Our technicians have been dealing with all categories of water for years, so call 911 Restoration if you're dealing with:
Category 1 – Clean water that does not pose a significant threat; includes a pipe burst or a sink overflow
Category 2 – Grey water that contains chemicals; includes issues like washer hose bursts
Category 3 – Black water that is toxic to humans; includes sewage water, lake water and standing water
Our equipment, all of which is state-of-the-art, can eliminate all signs of moisture and mold in an area quickly so call us immediately even for minor water damage. An all-out mold infestation is something you definitely want to avoid because it can lead to health problems and denied insurance claims, so call our water damage Lyndon team right away at the first sign of invading water and we'll take care of the problem fast!
Does Water Damage Cause Mold?
Our 35 years of experience in restoration and mold remediation services has taught our water damage Lyndon team that responding fast to water emergencies is essential because any amount of stagnating water that is left untreated for 24-48 hours can and will cause mold growth. Mold spores are always present but warm, humid conditions involving water create the perfect environment for spores to flourish, as well as multiply. Once they begin to multiply all sorts of health problems can occur, including:
Allergies
Rashes
Respiratory problems
Itchy eyes
Asthma
Mold growth also leads to structures deteriorating because mold can eat away at porous materials like floorboards and drywall, so eliminating all signs of mold fast is important. Our water damage Lyndon professionals at 911 Restoration are the best in the business so we only use the best water removal and moisture extraction technology when eliminating water damage and mold. Our Lyndon area customers are the best and at 911 Restoration we are too, so call us today and let our team take care of you!
What is the Best Water Damage Company in Lyndon?
The best water damage company in the area is 911 Restoration Marion because our water damage Lyndon team is committed to providing home and business owners in the area with the best restoration and mold remediation services in the industry. At 911 Restoration our technicians treat every customer and community the same, and it shows. Lyndon, Illinois is a small village in Whiteside County that consists of 100% land but our water damage Lyndon team at 911 Restoration can tell you from decades of working in the area that a city having zero surrounding water doesn't mean that a water emergency can't strike at any moment. We know this and as a result our specialists our on-call and available 24/7 to assist you. We really are the best restoration in the business and our water damage Lyndon team proves it, so pick up the phone now and call 911 Restoration Marion!