Water Damage Marion
The homeowners in Marion can feel safe knowing that the professionals at 911 Restoration Southern Illinois are standing by and available 24/7/365 to help them with any water damage that may have effected their property.
The water removal Marion pros are available around the clock so they can tend to all your water disaster needs the moment they happen.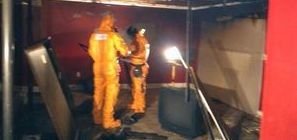 Water damage can be the result of burst pipes, a water heater explosion or flooding due to severe weather. The Marion flood remediation crews are trained in remediating even the most extreme causes of water damage, such as:
Pipe bursts
Washer hose bursts
Mold outbreaks
Old plumbing
Flooded rooms
Toilet overflows
Roof leaks
Our Marion flood remediation experts have air movers, industrial-grade dehumidifiers, powerful heaters and water pumping machines to assists them in making your home a dry, safe place. We can handle any restoration issue that comes our way.
Keep Your Home Prepped Against Water Damage All Year Round

Marion residents can rest easy knowing that no matter what time of day or night we have mobilized crews just waiting to assist you with your water damage problem.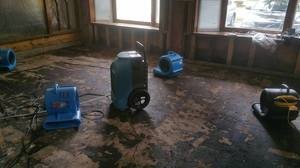 The Marion flood extraction teams know how much damage a flood can inflict on a home, which is why our teams are trained to work fast.
They will be at your property within 45 minutes of your call, ready to get to work restoring the premises.
Our IICRC certification further shows our dedication to the industry, proving just how seriously we take each and every water damage job.
When it comes to water damage, every minute matters, especially since mold can begin to form within just 24 hours of being hit with moisture.
The Marion flood mitigation technicians will get to the site immediately, because they want to do everything possible to stop a leak from turning into a flood. Our entire operation is licensed, bonded and insured, protecting both the customer and the workers involved.
The Little Things Count the Most in the Midst of a Big Flood
We know that the Marion flood mitigation agents need to take care of water problems quickly before both the damage and costs increase.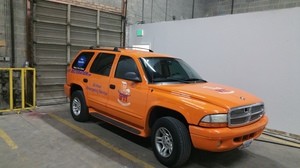 Our Marion leak detection agents make customer service their main priority, meaning we do everything possible to help homeowners during their time of need.
To limit your financial risk, as soon as we arrive on the property we give free home water damage estimates, so everyone understands the scope of the work involved.
We will do everything we can to make the insurance process as easy as possible, from filing the paperwork to following up on your claim status for you. We want to make sure you get the lowest out-of-pocket deductible possible.
When you discover flooding on your property, contact the water damage Marion flood extraction experts with 911 Restoration Southern Illinois right away and we will do everything we can to give your home a fresh start today!