Water Damage McLeansboro
We want homeowners to know that if their home floods they can depend on the water damage McLeansboro unit at 911 Restoration of Southern Illinois to be at their home within 45 minutes.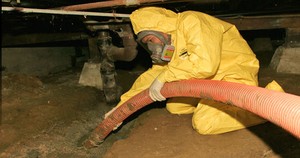 Getting you helped quickly is our main priority when it comes to restoring your home, so we keep our office available 24/7/365.
The McLeansboro plumbing workers offer same day services for all water disasters, because through all of our experience, we understand that getting water off the premises quickly is integral to a successful home restoration.
Before making any moves, the McLeansboro water cleanup experts want you to pay attention to the direction of the local and state authorities, especially if they order you to evacuate.
Call us the moment you discover invading waters on your property, and we will start the renovation process by conducting a free home inspection.
Protect Yourself From The Effects Of Flooding
The McLeansboro floodwater remediation techs want homeowners to stay safe in the event of a flood. If you live in a high-risk flooding area, then it is important to have a "bug-out-bag" ready and in an easily accessible place in case you need to leave your home quickly.
It is important to include the bare essentials and a few other important items, such as:
A few changes of clothing for you and family members

Insurance policy numbers

Phone numbers of your agent

Your insurance company's main number

Essential toiletries

Money to get you through a few days
It is also smart to know the best evacuation route of your area and have it saved somewhere, either on your phone or written down in your bag.
If you feel that water is going to begin to flooding your household, turn off all your power at the main electrical pane. This will minimize the risk of electrocution.
Call the McLeansboro flood damage eradication technicians when you need help recovering from a massive flood and we will do whatever is necessary to get your home back into pristine condition.
We Make Sure Every Customer Is Satisfied After We Complete Your Restoration
Making you feel comfortable throughout the water damage remediation procedures is something we take very seriously, which is why we always make sure both the homeowners and the repair workers are on the same page before any work begins.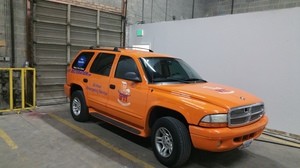 When you hire the McLeansboro water removal members you can be sure that we will provide you with optimal customer service.
Once everyone knows the scope of the damage, we will begin working rigorously until your home looks beautiful again.
Our customers deserve nothing but the best and our McLeansboro flood cleanup agents will provide you with nothing less.
Call our water damage McLeansboro team with 911 Restoration Southern Illinois as soon as you need assistance with any water related emergency and our McLeansboro water disaster specialists will give you the care you deserve