Water Damage Metropolis
When water emergencies like roof leaks, drywall flooding, and toilet overflows are harming your home in Metropolis, rest assured that 911 Restoration Southern Illinois is available 24/7/365 to provide you with on the day water damage repair and restoration.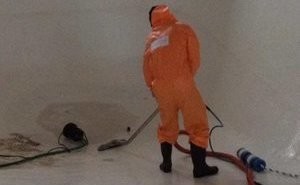 Our water damage Metropolis technicians are equipped and trained to make sure you and your home get a fresh start as soon as possible!
Roof leaks, plumbing leaks, sewage backups, and flooding are all major problems that can cause widespread damage if not acted on quickly. Time is of the essence in order to mitigate any further harm to your home.
911 Restoration understands the urgency whenever you're faced with an emergency. That's why we have a quick response time of within 45 minutes that will allow us to work on the problem before it can get out of hand.
We will be providing you with a free assessment so we can provide the right solutions to tackle your concerns and so we can provide you with the most affordable price to the services you need.
Once we know what needs to be done, our IICRC certified technicians will be taking care of the repairs and restorations. We'll make any water-stained ceiling or flooded crawlspace look good as new once we're done!
How 911 Restoration Deals With Water Damage
Once a water-related issue is detected within your home, the best course of action is to call 911 Restoration right away. Our quick response will allow us to prevent issues like drywall flooding, wood rot, or mold growth from affecting your home.
Our team has over four decades worth of experience in dealing with all kinds of water emergencies and we are equipped to handle all of them. Here's some of the problems that we can assist you with:
Storm damage
Flooding and disaster damage
Water-based appliance hose ruptures and leaks
Fire sprinkler malfunctions
Ceiling leaks
Plumbing leaks
Toilet overflows
Mold growth
Our equipment also allows us to extract water and moisture out of your home with ease.
To get the job done thoroughly, we will be making use of the most up-to-date drying technology which will include infrared cameras that will allow us to detect any hidden moisture spots within your home.
Why 911 Restoration Is The Company To Call When Water Damage Strikes

With our quick response time, 24/7 availability, and our advanced equipment, 911 Restoration Southern Illinois is the company that will provide the highest level of quality of water damage repair and restoration.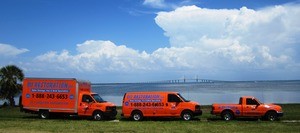 For your added convenience, we will also work with your insurance company to help you file your insurance claims.
Once we've patched up the source of your water woes, our specialists will also provide deodorizing and decontamination services that will get rid of any foul smells and keep the area free from any disease carrying bacteria.
Finally our water damage restorations will make sure that the whole home is given a fresh start.
We are fully committed to providing the homeowners of Metropolis with professional and reliable water damage restoration. For a fresh start, give our water damage Metropolis team with 911 Restoration Southern Illinois a call today!