Water Damage Mount Vernon
If the homeowners of Mount Vernon encounter water damage on their properties, 911 Restoration Southern Illinois makes sure to be available around the clock to immediately mitigate the situation.
The Mount Vernon water removal pros are trained to resolve the following causes of water damage: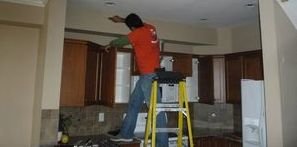 Flooded Crawlspace

Pipe Bursts

Toilet Overflows

Fire Sprinkler Damage

Ruptured Hoses

Leaking Roofs

Water Heater Flooding

Plumbing Issues
Our service agents guarantee that Mount Vernon flood cleanup technicians will be at your home within 45 minutes of your emergency call, so that they can start pumping water out of your home as soon as possible.
You can depend on us when you need help, because we are licensed, insured, and bonded to provide fast and efficient restoration services at an affordable price.
Our Mount Vernon floodwater extraction techs have over 35 years of experience offering speedy water clean up  to the community.
Call Us When You Need Water Damage Services in Mount Vernon
We know the ins and outs of flood damage, and use the latest drying technology to make water mitigation a fast, thorough process. Our Mount Vernon water removal professionals want to be your one-stop-shop for all water damage restoration services, including mold remediation.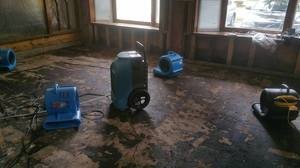 Water damage only gets worse when it sits for a long period of time, so in order to make sure mold spores do not grow and structural home damage does not occur, our Mount Vernon water extraction professionals are available 24/7/365.
We offer same day service for all water removal jobs, because we know that a fungal infestation only needs 24 hours to form.
We make it a standard part of our practice to implement a free visual mold inspection to check for mold spores and existing fungus.
Once our Mount Vernon water damage specialists are called to a job we will take over, leaving the homeowner free to take care of daily life while we do all the work on getting the home back to normal.
We Will Help You Understand If Your Insurance Covers Water Damage
Not all insurance policies are alike, which is why it is important to understand your coverage before your home becomes affected by water damage.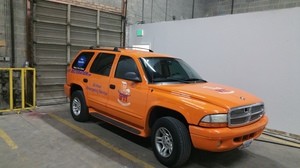 In most situations, homeowner's insurance covers water damage services as long as the damage is not a result of outside forces or negligence.
If you stay up to date with preventative maintenance, such as cleaning rain gutters, insulating your water line and replacing your water-based appliances when necessary, then most likely your water damage will be covered.
Our water damage Mount Vernon crew is capable of handling all aspects of a disaster restoration jobs, from the initial free home estimate to filing your water damage insurance claim.
We are more than happy to submit your paperwork, communicate with your insurance representatives and track the status of your claim.
We can't wait to fulfill all of your water damage restoration needs and provide you with a fresh start. When you encounter water damage in your home, call our water damage Mount Vernon extraction specialists with 911 Restoration Southern Illinois today!