Water Damage And Mold Removal in Mount Vernon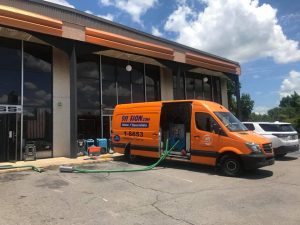 Do you need water damage restoration in Mount Vernon? Call 911 Restoration of Southern Illinois for 24-hour service and an emergency response time of 45 minutes or less. Our highly trained, IICRC certified flood cleanup workers are available to you day and night, every single day of the year. Even if it's a holiday or weekend, you can call with your pipe burst or any other emergency and have help at your door right away.
Property owners in Mount Vernon are never truly safe from the threat of water damage. Not only could any property be hit by a pipe burst, sewage backup, or washer machine flood, but the local climate almost guarantees that most home and business owners will face storm or tornado damage sooner or later. Between the destroyed roofs, flooded basements, and mold contamination, the flood cleanup and mold remediation experts at 911 Restoration stay extremely busy… but they're always available for you.
At 911 Restoration of Southern Illinois, we believe every water damage emergency is an opportunity for a Fresh Start. For this reason, every water damage restoration expert has undergone extensive training in every aspect of full property restoration. They handle the basics of flood cleanup such as water extraction, structural drying, and emergency boarding up. But they also go the extra mile to leave your home or business in top condition. This means structural and surface repairs, mold inspection, and mold decontamination.
They also champion total transparency and clear communication. They're up front with you about what type of damage you appear to be facing, and they help you figure out the potential costs ahead of time with a free insurance consultation. Your provider might cover water damage restoration, but which aspects of water damage restoration? Will insurance pay for sewer flood cleanup? Sanitation? Roof repair? Mold removal? If you don't know, don't worry. A member of the water damage restoration staff sits down with you to clarify what your provider covers and they file a claim for you so you can be confident you'll get all the benefits to which you are entitled.
From the moment you call for help with your flooded basement to the moment your flood cleanup technicians drive away, this process is 100% about you. For excellent, customer-focused service, call 911 Restoration of Southern Illinois today.
Emergency Basement Water Cleanup
Whether it's from a pipe burst, sewage backup, or storm damage, a flooded basement ushers in waves of worry. How do you dry out a basement after a flood? Will you need to remove your carpet due to water damage? Will you wind up with basement mold?
Slow down, take a deep breath, and call 911 Restoration of Southern Illinois.
Whether it's a flooded basement or simply a ceiling leak, the flood cleanup crew is always ready and waiting to snap into action. They extract water immediately to minimize damage and promptly dry out the area using heavy-duty fans to prevent mold contamination. They come equipped to handle any emergency situation, from storm repair to boarding up to sewage removal and sanitation. They even pack out and store any items that might be in harm's way during the water damage restoration process.
The flood cleanup workers also take great care to conduct a thorough mold inspection after water damage. Mold can grow very quickly in a damp space, and this is especially true in basement environments that are, by their nature, dark and damp. Concrete floors absorb water like a sponge, and moisture seeps within walls where an infestation can thrive unseen. The water damage restoration crew is relentlessly thorough when it comes to uncovering mold wherever it may hide so they can handle mold remediation promptly if their mold inspection leads to discovery of a colony.
Finally, any damage caused by your water disaster is addressed by the flood cleanup crew. It doesn't matter if you need roof repair, floorboard replacement, or carpet removal. Whatever the material, these experts can handle it.
This may feel like one giant disaster of a day, but we promise you: this nightmare can be a distant memory sooner than you think. Call 911 Restoration of Southern Illinois and let the water damage restoration experts show you how.
Certified Mold Decontamination In Mount Vernon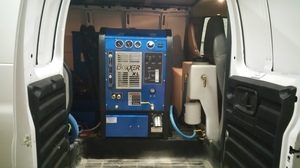 Do you need mold remediation in Mount Vernon or the surrounding area? Call a certified mold decontamination contractor like 911 Restoration of Southern Illinois.
While you may be tempted to just handle mold removal yourself using household cleaning supplies, truly effective mold remediation must be handled by a trained professional. There are a few reasons for this.
First, home remedies are rarely effective in mold decontamination. Mold is far, far more resilient than it looks. Second, fungus is sneaky. It spreads through airborne spores, which means you could have one colony in plain sight and its offspring thriving behind a wall, unknown to you. This means that if you want to get the mold out of your house or business altogether, you need to get a thorough mold inspection from a certified contractor who recognizes the telltale signs of a hidden infestation.
Third, certain varieties of mold carry dangerous mycotoxins that can cause toxicity in your body when inhaled. When you attempt mold removal yourself, scrubbing at the colony forces it to release mycotoxins up into the air and almost directly into your lungs. A certified mold remediation contractor knows how to manage mold decontamination safely and completely.
Finally, our specialists always complete mold removal with structural dehumidifying—an absolutely essential step for preventing a repeat infestation. Household cleaners cannot do that.
DIY mold cleanup may feel like a smart way to cut corners, but it will cost you more in the long run. In fact, everything your flood cleanup and mold remediation experts do, they do with the hope of saving you money in the long term. From emergency flood damage cleanup to comprehensive mold removal, their goal is to leave you with a property fortified against future damage.
For expert service that lasts, call 911 Restoration of Southern Illinois today.
Servicing the cities of Akin, Ava, Belknap, Belle Rive, Benton, Bluford, Bonnie, Brookport, Broughton, Buckner, Burnt Prairie, Cambria, Campbell Hill, Carbondale, Carmi, Carrier Mills, Carterville, Christopher, Coello, Colp, Creal Springs, Crossville, Dahlgren, Dale, De Soto, Dix, Dowell, Eddyville, Eldorado, Elkville, Emma, Energy, Enfield, Ewing, Frankfort Heights, Galatia, Golconda, Gorham, Grand Tower, Harrisburg, Herod, Herrin, Hurst, Ina, Jacob, Johnston City, Logan, Macedonia, Makanda, Marion, Maunie, Mc Leansboro, Metropolis, Mill Shoals, Mount Vernon, Muddy, Mulkeytown, Murphysboro, Nason, Norris City, Opdyke, Oraville, Orient, Pittsburg, Pomona, Raleigh, Royalton, Scheller, Sesser, Springerton, Stonefort, Texico, Thompsonville, Valier, Vergennes, Waltonville, West Frankfort, Whittington, Woodlawn, Zeigler, and surrounding areas.