Water Damage Sesser
When you need expert leak mitigation, you can trust the water damage Sesser team at 911 Restoration of Marion to be the company that will help you even under the most dire circumstances.
You can rest assured that no matter what type of water disaster you find yourself dealing with, our water damage Sesser staff will arrive within 45 minutes to provide you with:
Home Flooding

Pipe Burst

Roof and Ceiling Leak

Washing Machine Leakage

Water Heater Explosions

Fire Sprinkler Damage

Main Water Line Leaks

Ruptured Hoses

Toilet Overflow

Leaky Shower Pan

Ice Machine Malfunction Leak
We are available 24/7/365 to assist you around the clock and dispatch our water damage Sesser staff to your home. It is important to us to provide you with same day services, so call IICRC certified technicians as soon as you notice any signs of water damage in your property.
Your
Bathroom Is Prone To Leaks And Flood Damage
Our water damage Sesser technicians want you to be aware that the bathroom is susceptible to experiencing water damage. We constantly use water in that room all the time, making it easy for moisture to seep into the drywall, flooring and for overflows to occur, among other issues.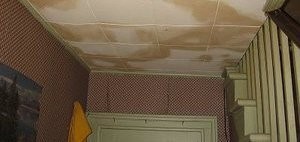 Fortunately, we know exactly how to remediate all of these water issues, and our water damage Sesser agents will always act quickly under these circumstances.
Although we are qualified to properly remediate all types of water-based emergency, it is still important for homeowners to protect themselves from water damage from taking place to begin with.
Homeowners can easily do this by inspecting your shower, bathtub, plumbing, sink pipe cabinet, caulking and toilet every three months, that way you can spot small issues before they turn into costly problems.
Call our water damage Sesser specialists with 911 Restoration Southern Illinois and we will conduct a free home inspection as soon as we get on the premises today!

Our Leak Damage Experts Always Put Their Customers First
Despite the chaos a water crisis causes, our water damage Sesser pros always keep the customer as their number one priority. No matter how big the water damage job may be, we will always make sure you are happy and satisfied with the work being done on your home.
Our water damage Sesser professionals always make it their responsibility to keep your emotional wellbeing in tact.
If you are feeling uncomfortable with anything, we encourage you to let us know right away, that way we can make all the adjustments necessary to get you back on board with the process.
Our accessibility is something we pride ourselves on, and by making it possible for you to ask us questions around the clock, our water damage Sesser team hopes to always make you feel like you are our main priority.
Call our water damage Sesser team with 911 Restoration Southern Illinois and we will give your home the fresh start it deserves for all of your needs today!