Water Damage West Frankfort
911 Restoration Southern Illinois and the water damage West Frankfort team will be there for you when you need us to fix a roof leak or patch up the plumbing.
You get the services of a team that is available 24/7/365, so call us whenever.
With same-day service, we can be there within 45 minutes to get things better than normal in record time.
We have one mission in mind, and that is to restore your peace of mind. We look to make things better than ever, and that is the fresh start guarantee.
Complete and utter restoration is how you get on with your life.
Don't let a water incident wash away your security. Give us a call for the fresh fix you are looking for.
The Water Repair West Frankfort Team Does It All

Water damage is one of the biggest reasons for a homeowner's insurance claims. The reason being, it is one of the most ubiquitous occurrences in the nation. A majority of the earth is covered in water, so as you can imagine, there is a lot of it that can get all around you.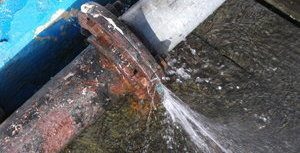 Regardless of what form it affects you in, trust in 911 Restoration Southern Illinois and our water damage West Frankfort team to be there when you need us.
Each of our technicians are IICRC certified in order to bring you the complete peace of mind that you require.
In our tool kit we have everything needed for complete water repair and home restoration. From the advanced infrared cameras that allow us to peer into opaque material in search of water, to the dehumidifiers that can pull hundreds of pints of water out of the air, your ailments will be remediated. The place will be bone-dry, so that no mold infestation can take hold, and that odor causing microorganisms cannot thrive.
Besides water extraction, your home is in good hands from top to bottom. Our technicians have the training and the experience to restore textiles, upholstery, tile, wood, and roofs. Our full service approach to the restoration industry means that every penny spent on us takes you ten times further than spending it on anyone else.
Call 911 Restoration when you need the best solution as fast as possible.
Flood Reaction for Home Safety
One of the most common occurrences of water damage in Southern Illinois and in West Frankfort is as a result of flooding. Now flooding can happen two ways: a pipe burst or roof leak.

A pipe burst will usually occur during the winter, and a simple way to avoid is by adding additional heating to the pipe. Providing an insulated sleeve is a simple trick that is cost effective and works wonders.
Moreover, there is a high concentration of bursts that can be avoided by heating central locations in the home that are already lined with poor insulation such as basements. For example, a heat lamp on an exposed pipe will keep the water in your pipes running smoothly.
When it comes to flooding, it is all about paying attention the national weather service. They will issue out a warning, so you can start taking preparations. Sand bagging is an effective method of keeping excess water out.
If you do experience some type of water damage, please call us. We will be there fast making sure things are made better.